Since 1966, The Lewiston Art Festival has attracted visitors and art lovers from across Western New York and Southern Ontario, as well as international visitors from Niagara Falls, just 10 minutes away. For two days, the picturesque and historic Village of Lewiston, New York welcomes more than 150 exceptional artists and fine crafters. You get the chance to meet the artists, discuss their work one-on-one—and find something you love.
Saturday, August 12, 10am-6pm
Sunday, August 13, 10 am-5pm
No Admittance Charge / Free Parking
Over 20,000 original artworks in painting, graphic arts, mixed media, photography, ceramics, jewelry, fiber/metal/wood
Indigenous Market: a celebration of traditional and contemporary Native American art and crafts
"College Alley" features student work
Live entertainment
Food and drink vendors
ArtZone: Hands-on activities for kids of all ages!
Chalkwalk: Friendly team competition for ages 6 to 60+
Official Program 2023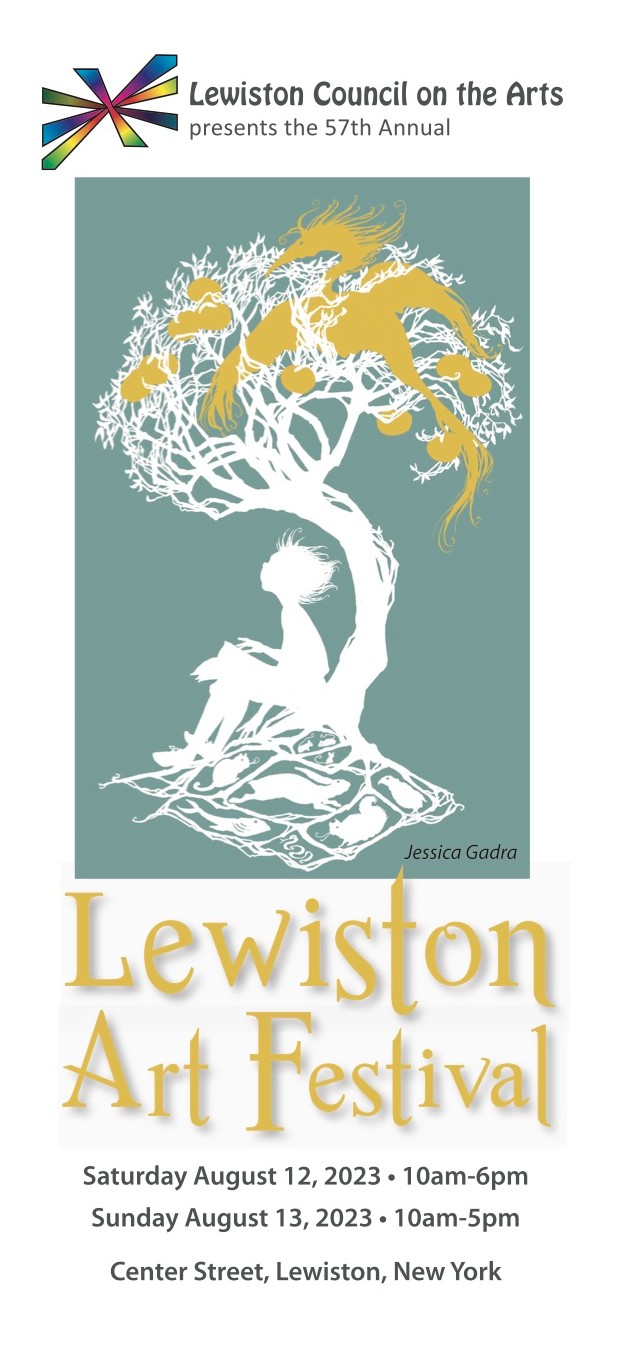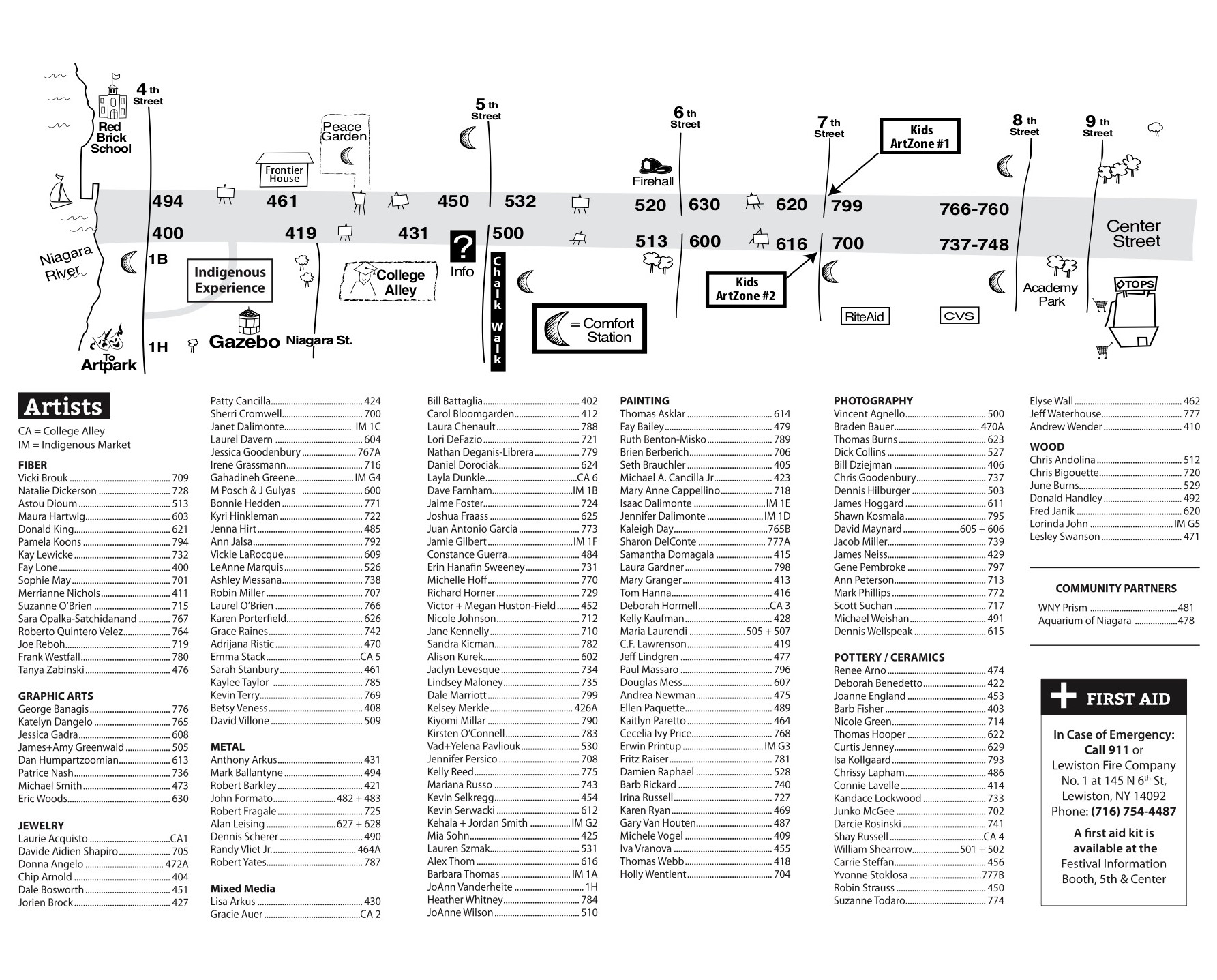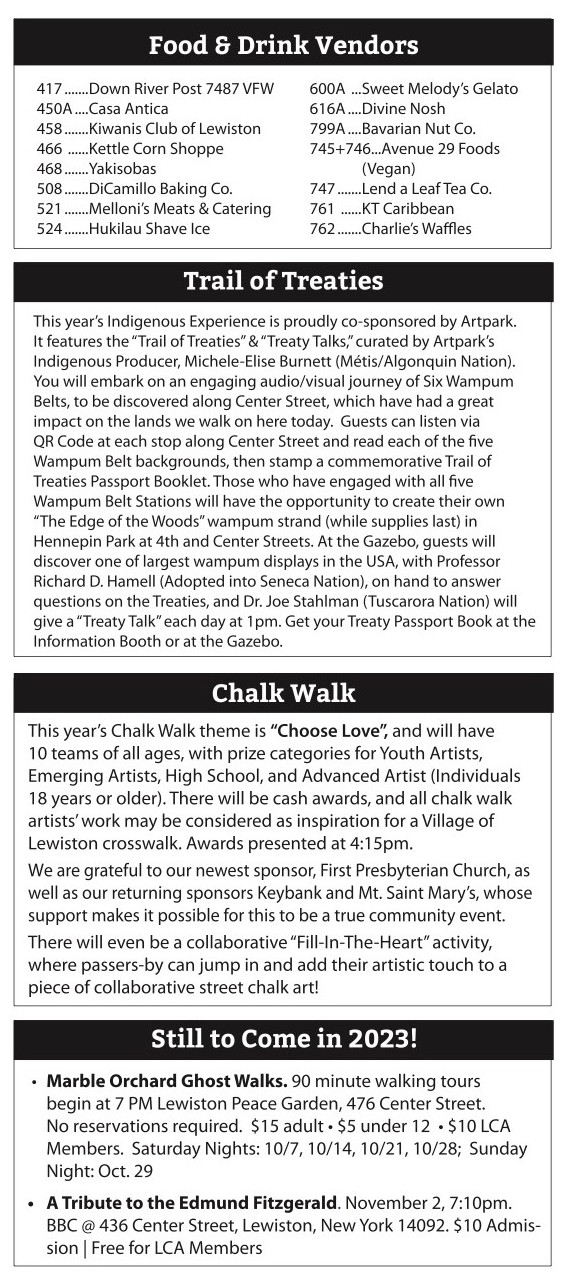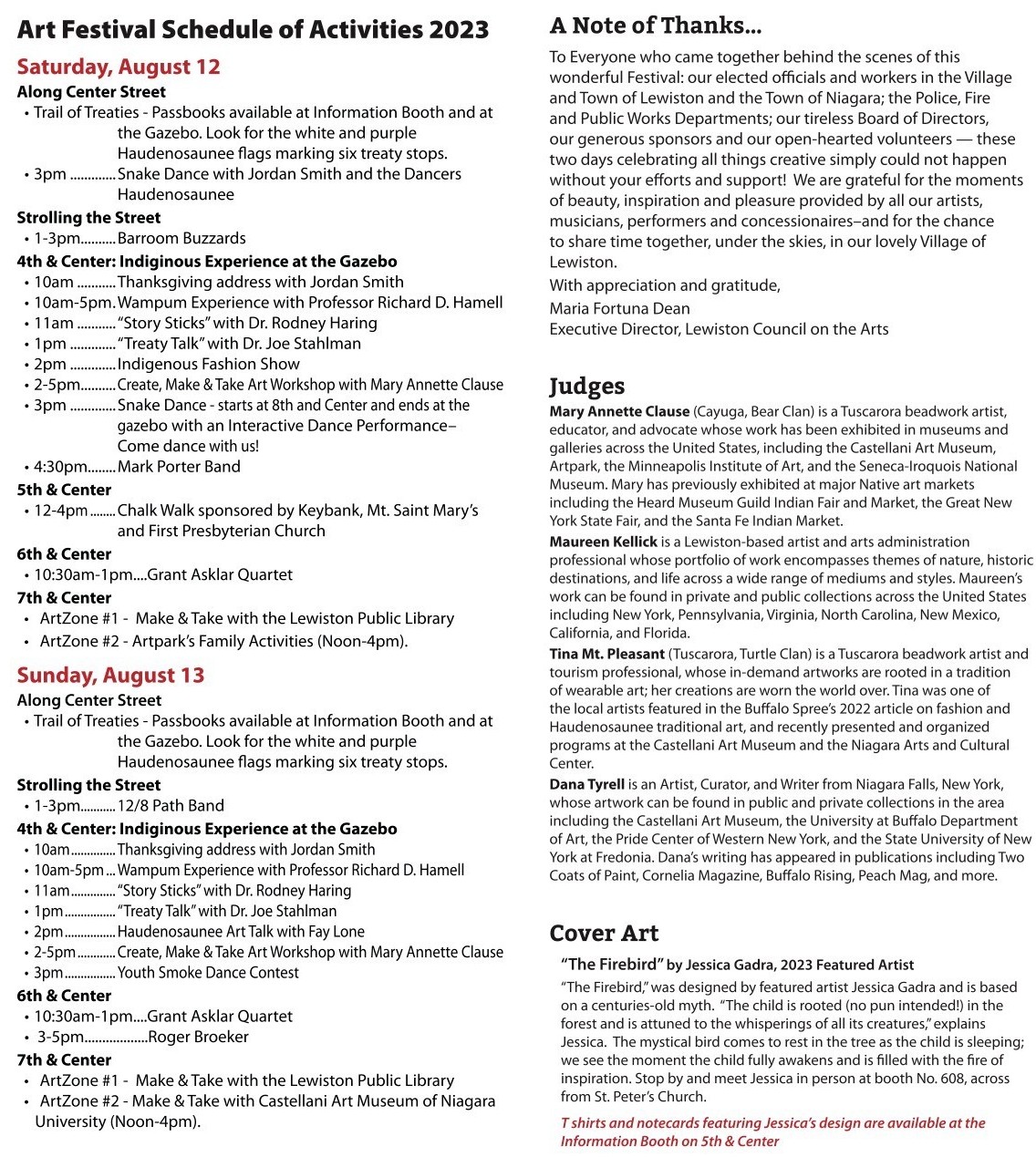 Be a part of the celebration—volunteer for the Lewiston Art Festival!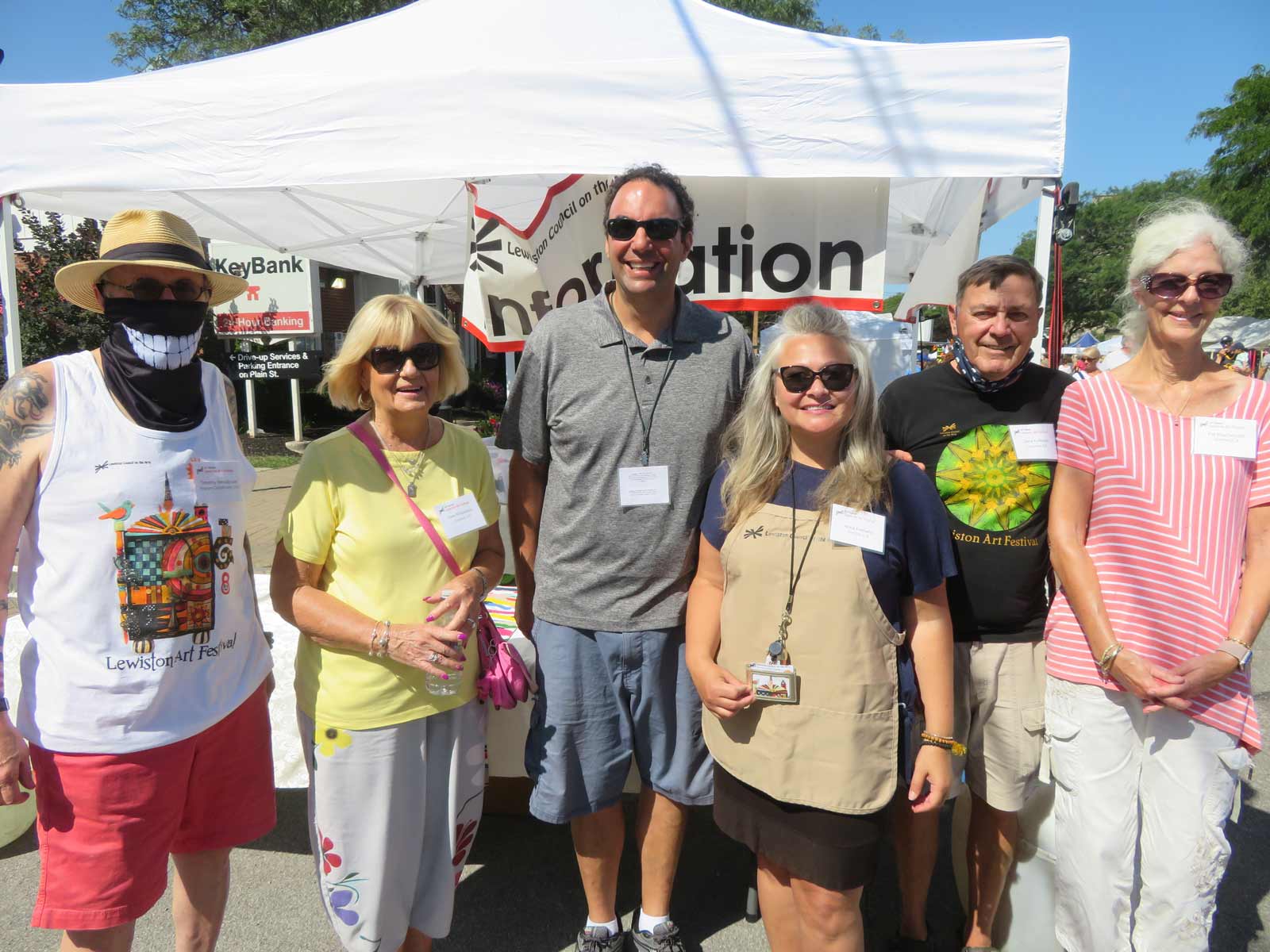 2023 ARTIST and NON-ARTIST VENDOR APPLICATIONS
Starting this year (and following many of your requests!), applications to the Lewiston Art Festival for all ARTISTS and VENDORS will be done entirely online through Zapplication (ZAPP).
Read all the details and apply by clicking here: Lewiston Art Festival Zapplication.
If you do not already have a free account with ZAPP, you can create one by clicking on the blue "sign up" button in the upper right hand corner of the page.